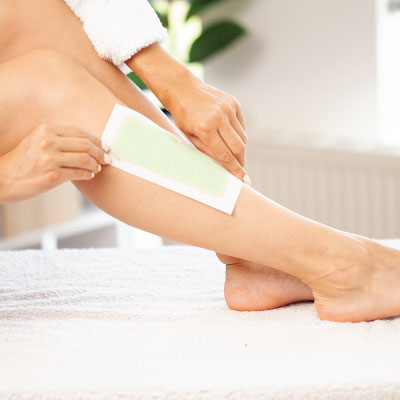 Waxing for Women in Success, Cockburn
Stolen Moment Beauty at Hannah's Home Studio in Success, Cockburn caters for women's waxing using strip wax, hot wax or brow code; depending on the individual client's preference and treatment area. Quality hot wax is used for brazilian waxing and generally, strip wax for bikini line area. If you prefer hot wax for both areas a surcharge may apply.
See price list below for range of women's waxing available including chin wax, face wax, eyebrow wax, brazilian wax, leg wax, underarm wax and more.
If you tend to wax at regular intervals (such as a brazilian wax every 4 weeks), why not purchase a women's waxing package of buy 5 x full price treatments & get the 6th visit free for the selected area. Please ask your therapist, Hannah for more details and prices.
| Women's Waxing | |
| --- | --- |
| Face | |
| Brow Wax – eyebrow shape (first visit to SMB, visits more than 4 weeks apart or restyle) | $30 |
| Brow Wax – Eyebrow shape (follow up visit 4 weeks apart) | $20 |
| Chin | $15 |
| Lip | $10 |
| Face – sides | $15 |
| Face – full face (excludes brows) | $60 |
| Nose | $20 |
| | |
| Body | |
| Arm – full | $35 |
| Arm – half | $25 |
| Bikini – standard | $25 |
| Bikini – G-string (first visit to SMB, visits more than 4 weeks apart) | $48 |
| Bikini – G-string (follow up visit 4 weeks apart) | $38 |
| Brazilian – first (first visit to SMB, visits more than 4 weeks apart) | $60 |
| Brazilian – follow up (follow up visit 4 weeks apart) | $50 |
| Bottom – add-on treatment only | $10 |
| Leg – half lower leg includes knee | $25 |
| Leg – half upper leg (thigh) includes knee | $30 |
| Leg – three quarter | $35 |
| Leg – full | $45 |
| Leg – full leg + standard bikini | $65 |
| Stomach | $25 |
| Underarms | $20 |