SHR IPL for Women and Men
* Pain free * Fast * Safer * Hair Reduction *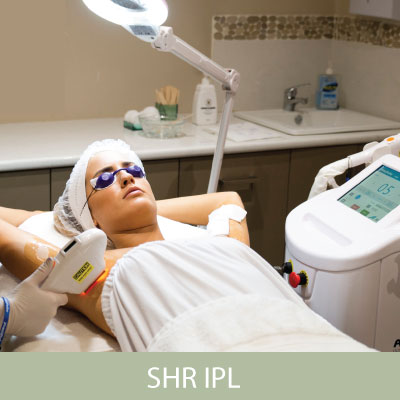 IPL Consultation
Are you interested in IPL? SHR IPL is a safe, pain-free method for permanent hair reduction for women and men; and an effective treatment to manage ingrown hairs.
Book now for a SHR IPL consultation for RP $50. The cost can be redeemed towards your first SHR IPL appointment or skin care products at your initial consultation.
Packages
Interested in purchasing a package of treatments? At Stolen Moment Beauty in Cockburn, Success we offer 'Buy 5 full price treatments of one SHR IPL item upfront & get the 6th treatment free!' Ask Hannah for more details at your IPL consultation appointment.
[dt_sc_four_sixth ]
WOMEN:
Treatment Area

Single Treatment

Retail Price

Single Treatment price for

'Buy 5 & get 6th Free' Package

Upper Lip
$65
$54
Chin
$65
$54
Sides of Face
$65
$54
Full Face
$165
$138
Bikini (standard)
$95
$79
G-String
$110
$92
Brazilian
$135
$113
Underarm
$75
$63
Half Arm
$125
$104
Full Arm
$160
$134
Half Leg
$165
$138
Full Leg
$245
$204
MEN:
Treatment Area
Single Treatment

Retail Price

Single Treatment price for

'Buy 5 & get 6th Free' Package

Back of Neck
$95
$79
Chest or Stomach
$180
$150
Chest & Stomach
$250
$208
Upper or Lower Back
$180
$150
Full Back & Shoulders
$275
$229
Half Arm
$175
$146
Full Arm
$215
$179
Full Leg
$285
$238
Shaving* per 15min
$30
$25
– For other areas not listed above, please contact us on 0417 084 425 or book an IPL consultation appointment online.
– Prices are based on a set length of appointment time per treatment. If a longer appointment is required, additional charges may apply.
– If required, shaving charge can apply for men & women, but no charge for spot shaving.
[/dt_sc_four_sixth]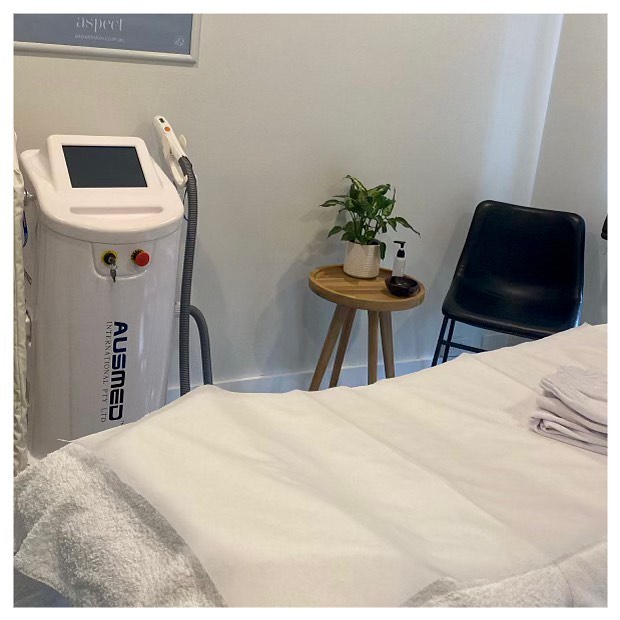 Click the FAQs headings below for more information about SHR IPL:
---
SHR IPL hair removal is revolutionary 'in motion' technology in permanent hair reduction.
SHR is acronym for "Super Hair Removal". It is a much safer and faster method than traditional IPL and Laser treatment. The 'in motion' technology gently warms the skin, and therefore penetrates the energy down to the hair follicles at cooler temperatures than traditional IPL treatments. 50% is transported to the hair root through short pulses of energy via the melanin in the hair follicle and 50% from 'in motion' technology using multiple shots at low joules (low joules energy with higher rate of repetition).
The cooler temperatures of this "revolutionary technology" help make this a safer, pain free method of hair reduction. You may experience some tingling or warming sensation as the SHR arm is passed over treatment areas, however most of our clients say it is an unusually "relaxing experience"!
SHR IPL hair reduction is suitable for both men and women.
SHR IPL hair reduction can be done anytime during the year. Furthermore, it is suitable for most skin and hair colour types from fair to dark skin; (Fitzpatrick Skin types 1-5), fair hair, and even tanned skin! Please note, at our salon we only do SHR IPL on Fitzpatricks 1-4 if you are suitable for the treatment.
Please tell your therapist during the consultation of your current hair removal and tanning practices.
After care with any exposure to the sun is still recommended following treatments.
For best results a minimum of 6 to 10 treatments is recommended per treatment area at intervals of at least 4 weeks apart for face or body areas.
More details will be provided at your consultation regarding treatments sessions and maintenance plan, plus pre-care and post-care for each session. Please note, the number of treatments required will vary for each individual.
SHR IPL Hair Removal at Stolen Moment Beauty | Success, Cockburn WA
---