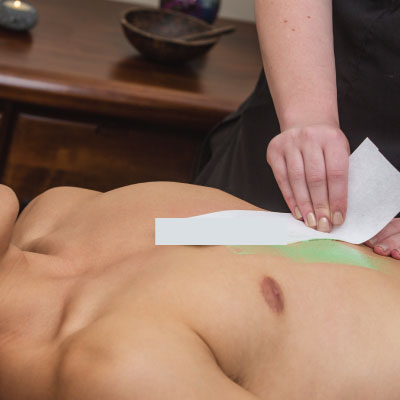 Skin & Beauty Treatments for Men in Success, Cockburn WA
* Men's Waxing * Deep Cleanse Facial * SHR IPL * Back Care * Active Facials *
Treatments for Men
Health and Beauty is also for men. Stolen Moment Beauty at Hannah's Home Studio in Success, Cockburn WA offers a range of skin and beauty treatments for men. Your professional therapist will customise the treatment to suit your individual concerns with treatments ranging from men's waxing, deep cleanse facials to advance skin treatments, SHR IPL treatments, back treatments, and more.
Men's Waxing
Click on the link for more details and price list for men's waxing services available including back wax, chest wax, full leg wax, eyebrow wax, nose wax, ear wax at Stolen Moment Beauty, beauty salon in Success, Cockburn.
Facial Treatments for Men
Do you work outside and feel your skin needs a deep cleanse or are you concerned about open pores, blackheads, breakouts or environment damage? Why not book in for Deep Cleanse facial treatments for Men. Your Therapist may recommend or customise the facial with add-on treatments such as extractions, microdermabrasion, glycolic peel or specialised masks. Or alternatively she may suggest other facial treatments or professional Peels to target your skin care concerns.
SHR IPL
Are you conscious of hair growth on parts of your body like your back or stomach areas? Do you work up north in the dust and heat, and excessive hair is causing irritations and discomfort? Why not book in for a SHR IPL consultation to check if you are suitable for SHR IPL hair reduction.
Skin & Beauty Treatments for Men | Stolen Moment Beauty at Hannah's Home Studio in Success, Cockburn WA