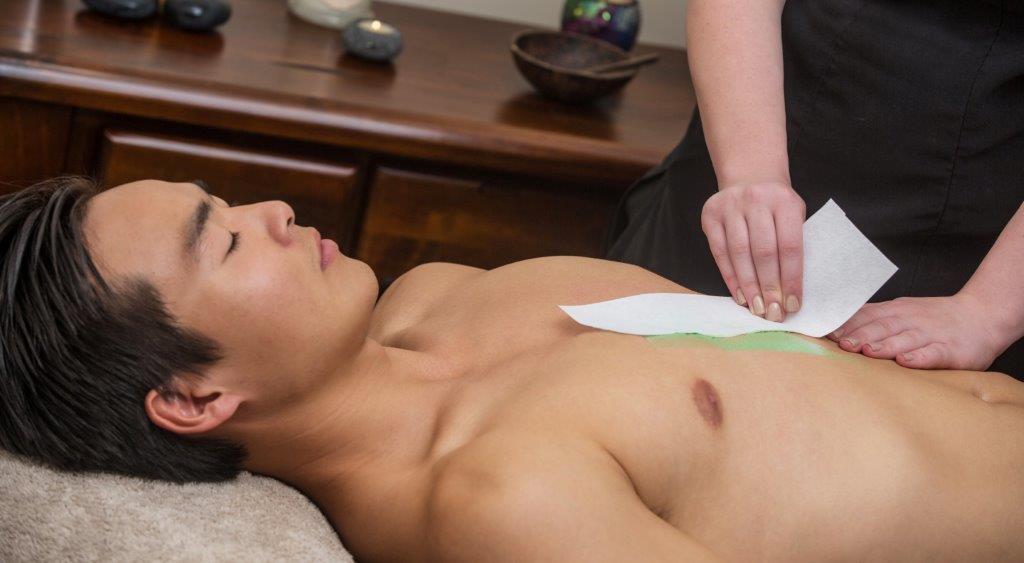 Waxing for Men in Success, Cockburn WA
Stolen Moment Beauty at Hannah's council approved Home Studio in Success, Cockburn provides waxing for men. A range of waxes including hot wax, strip wax and brow code are used depending on the treatment area and health of the skin.
Check out details below on men's waxing services available including back wax, chest wax, full leg wax, eyebrow wax, nose wax, ear wax and more.
If you tend to wax at regular intervals (such as back wax every 4 weeks), why not purchase a men's waxing package of buy 5 x full price treatments & get the 6th visit free for the selected area(s). Please ask your therapist, Hannah for more details and prices.
| Men's Waxing | |
| --- | --- |
| Face | |
| Brow Wax | Eyebrow shape (first visit to SMB or visits more than 4 weeks apart) | $25 |
| Brow Wax | Eyebrow shape (follow up visit 4 weeks apart) | $20 |
| Ears | $20 |
| Nose | $20 |
| | |
| Body | |
| Arm – half | $35 |
| Arm – full | $45 |
| Back – full back + shoulders (first visit to SMB or visits more than 4 weeks apart) | $60 |
| Back – full back + shoulders (follow up visit 4 weeks apart) | $50 |
| Back – upper back + shoulder | $45 |
| Chest + stomach (first visit to SMB or visits more than 4 weeks apart) | $60 |
| Chest + stomach (follow up visit 4 weeks apart) | $50 |
| Chest only | $45 |
| Neck | $20 |
| Stomach | $40 |
| Underarm | $25 |