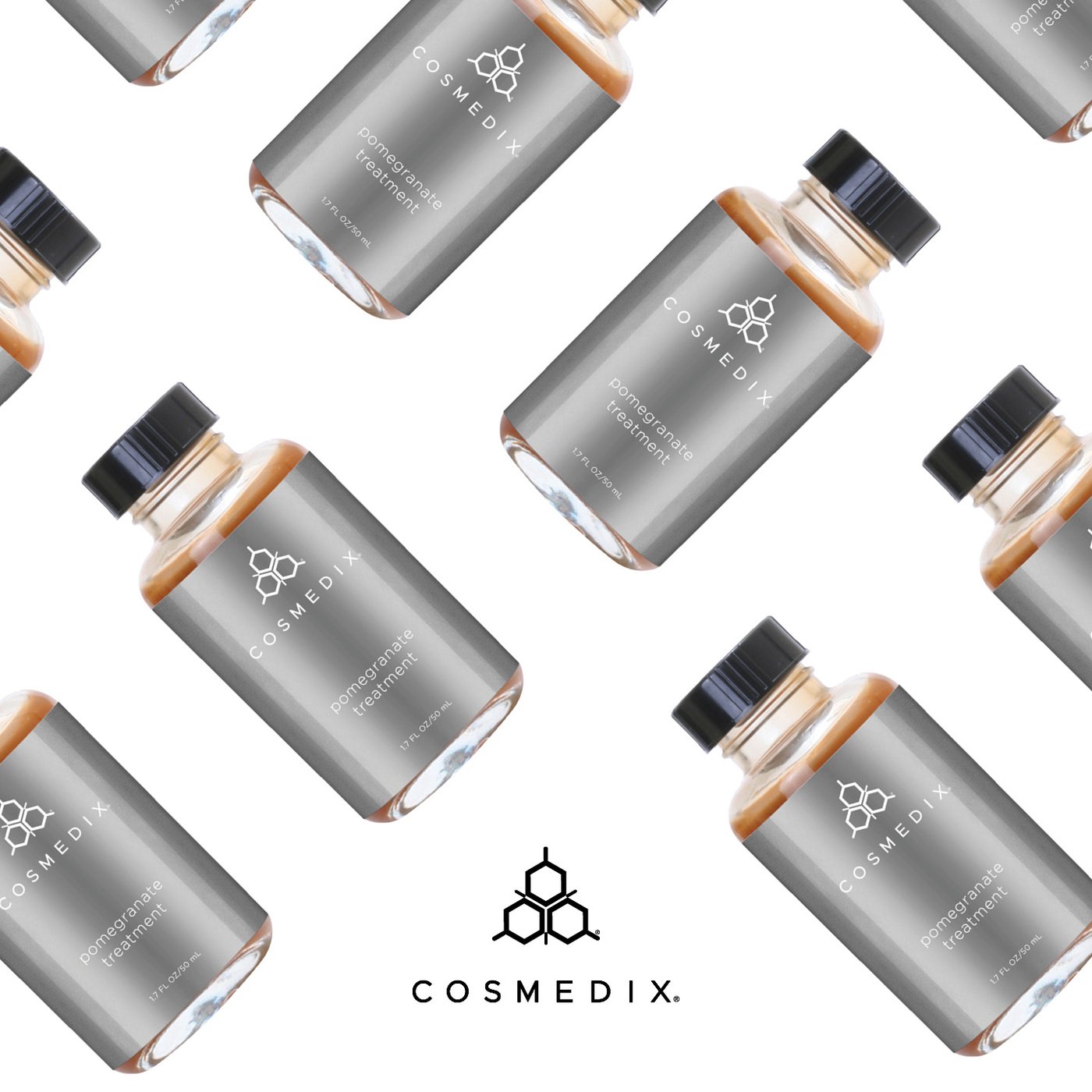 Professional Peels
Stolen Moment Beauty at Hannah's council approved Home Studio in Success, Cockburn offers professional peels from Level 1 to Level 3 from Aspect Skin, Cosmedix and PCA Skin ranges. Working with a combination of clinical strength vitamins, natural acids and antioxidants professional peels help to improve and manage a broad range of skin concerns and conditions such as ageing, uneven skin tones, blemish prone, dehydration, hyperpigmentation and more.
Skin prep is generally not required for Level 1 professional peels, however skin preparation with approved skincare and treatment preparation is required before advancing to higher levels.
Not sure which professional peel would be best for your skin? Book in for a skin consultation for $75, which is fully redeemable on retail skin care purchased at Stolen Moment Beauty on the day of your appointment. Terms & Conditions apply. Book Now
See below for more details on Level 1 to Level 3 professional peels available.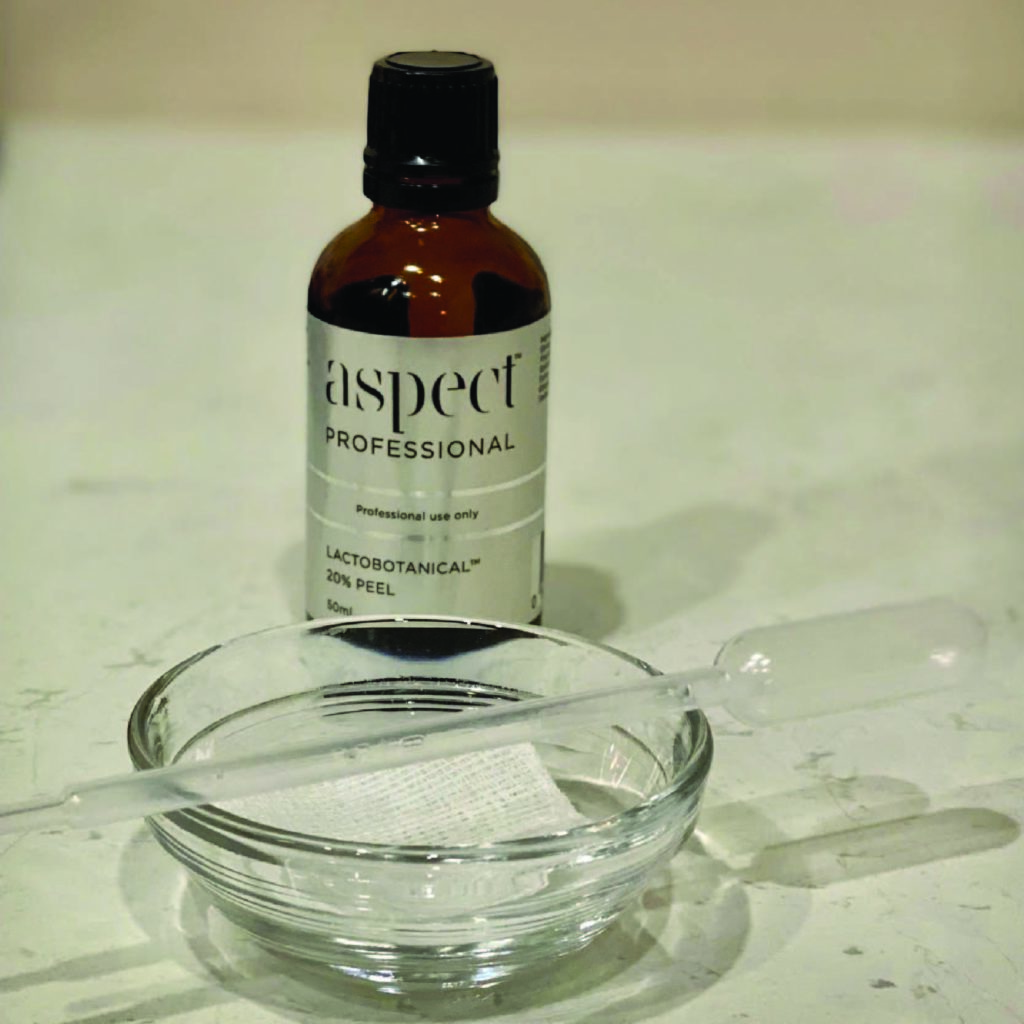 PROFESSIONAL PEEL LEVEL 1
Professional Peels Level 1 are light superficial peels focusing on the stratum corneum (outer epidermis). These clinical peels have minimal or no downtime and no skincare preparation is required, although it is an advantage.
ASPECT Lactobotanical Peel (30min) $100
If gentle exfoliation and deep hydration is what you need without the flaky downtime then the Aspect Lactobotanical Peels are for you. Aspect Lactobotanical Peels are powerful yet gentle treatments designed to improve cell turnover, boost skin hydration and inhibit pigmentation.

Available in 20%, 30% and 40% Lactobotanical Peels (skin preparation is required for 30% & 40% strength).
COSMEDIX Blueberry Smoothie Peel (30min) $100
A refreshing scrub and peel treatment in one.

Cosmedix Bluebery Smoothie Peel invigorates the skin with the use of L-Lactic acid and active blueberry extracts to exfoliate and improve moisture retention, luminosity and texture.
COSMEDIX Pomegranate Peel (30min) $100
An antioxidant rich, resurfacing peel treatment containing L-Lactic Acid, fruit enzymes and Pomegranate Seed Oil.

It is designed to gently exfoliate away surface skin cells and pore-clogging impurities, while infusing the skin with antioxidants including Resveratrol (Red Wine) and Green Tea Extract to nourish and protect the skin.
PCA Skin Perfecting Peel (30min) $100
An antioxidant rich, resurfacing peel treatment containing L-Lactic Acid, fruit enzymes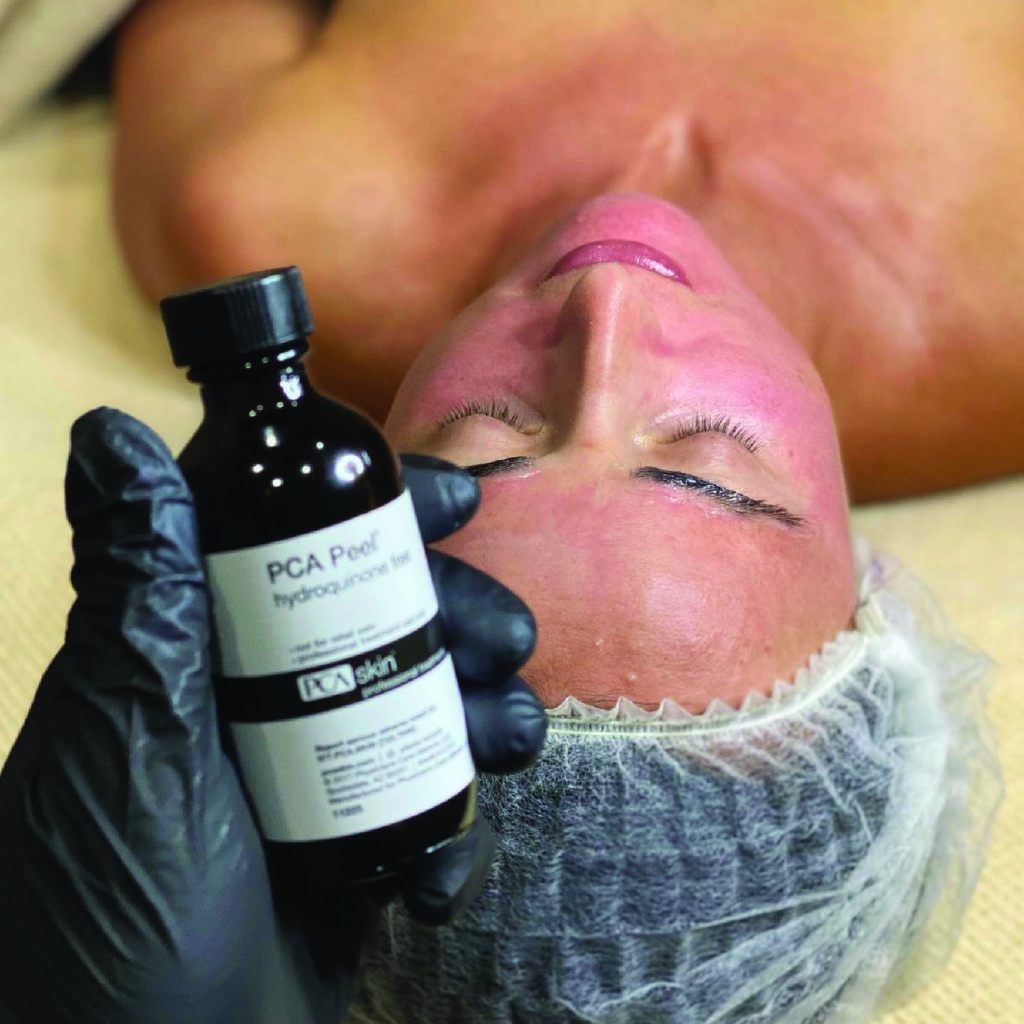 PROFESSIONAL PEEL LEVEL 2
Level 2 professional peels are deeper, epidermis focused peels for more stubborn skin conditions and concerns. Some of these peels may have a little bit of downtime and mild peeling/flakiness.

Skin prep with prescribed skincare and treatments by your skin therapist is required before commencing Level 2 peels.

For best results it is recommended to have Level 2 peels every 3-4 weeks.
ASPECT Pigment Peel (30min) $115
An ideal re-texturising peel treatment for dark pigmented areas, uneven skin tones, dull or lifeless skin. Aspect Pigment Peel effectively exfoliates and evens out skin tone, with the benefits from Salicylic acid and Tyrostat™-11 for a smoother, radiant complexion.

Not suitable during pregnancy/breastfeeding and if have aspirin allergy.
ASPECT Problem Skin Peel (30min) $115
Ideal peel treatment for clients with oily, problematic skin.

Formulated with Salicylic Acid and Beracare AAA™ for a deep exfoliating action paired with calming antioxidant benefits. Aspect Problem Skin Peel helps to lift excess oil, build up to clarify appearance and help calm stressed, red skin often associated with breakouts.

Not suitable during pregnancy/breastfeeding and if have aspirin allergy.
PCA Skin Hydroquinone free Peel (55 mins) $115
This enhanced Jessner peel is ideal for more sensitive skin types, ethnic skin, treatment of discolouration/dark spots left behind by breakouts, or those allergic to/or sensitive to hydroquinone.

This treatment will help to rejuvenate and improve the appearance of breakout-prone skin while also promoting an even skin tone.
PROFESSIONAL PEEL LEVEL 2+
Professional Peel Level 2+ is similar to Professional Level 2 Peels, but with a different approach. These peels are known as metabolic and anabolic peels, they incorporate encapsulated retinol with AHA's/BHA's to stimulate the skins natural renewal process at a deeper level, with much less irritation or downtime. Unlike traditional chemical peels that use acids to exfoliate 'down', a metabolic peel uses intelligent ingredients to work with the skin, rather than against it.

For best results it is recommended to have Level 2 peels 4 weekly.
ASPECT Triple Action Peel (55min) $135
This multi-action, resurfacing peel is ideal for clients new to retinol peels and is suitable for all skin types.

Combining retinoid-like response of Lanablue™ and the gentle exfoliating action of lactic acid helps to improve the appearance of fine lines, wrinkles and pigmentation, while Niacinamide and Canadian Willowherb™ helps provide hydration and antioxidant protection.
COSMEDIX Benefit Peel (55mins) $135
A gentle, very effective peel treatment that delivers vital nutrients into the skins deeper layers to brighten, remodel and strengthen the skin from within. This antioxidant rich peel is suitable for nearly all skin types and conditions. COSMEDIX Benefit Peel combines 10% AGP Retinol complex, 20% L'ascorbic acid (vitamin C) and fruit enzymes.
COSMEDIX Purity Peel (70 mins) $135
This peel treatment provides deep exfoliation to decongest pores, clear blemishes and resurface the skin.

Cosmedix Purity Peel contains a powerful blend of encapsulated Retinol AGP and chirally-correct acids including L-Lactic acid, L-Mandelic acid, Salicylic acid and Pyruvic acid; plus zinc and turmeric for added anti-inflammatory and anti-bacterial properties.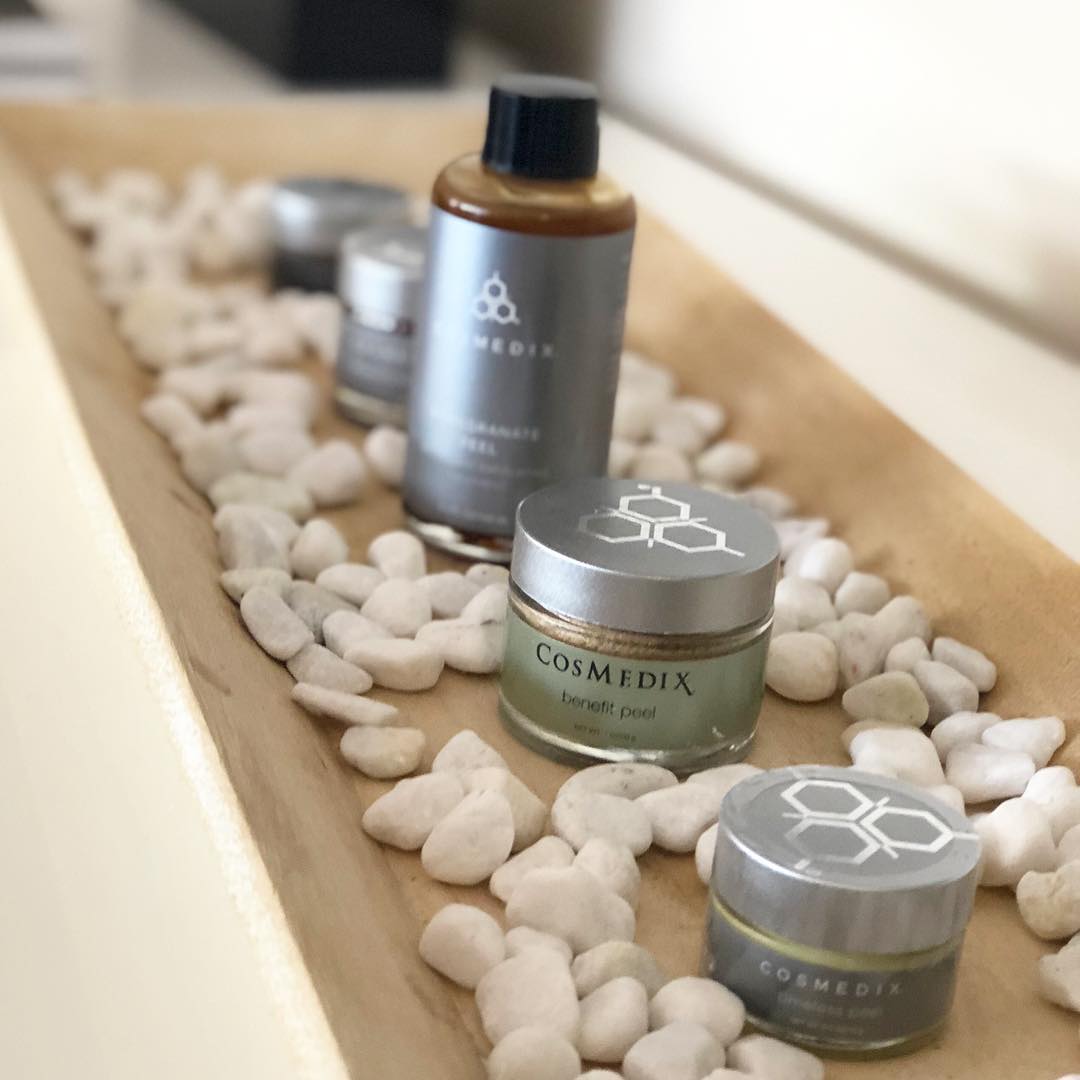 PROFESSIONAL PEEL LEVEL 3
Professional Peel Level 3 focus on skin conditions such as moderate acne, scarring, melasma and ageing at the epidermis – papillary dermis level of the skin. Approved skin preparation with prescribed skincare, as well as peel treatments from level 1 and 2 are required before commencing Level 3 peels.

You may experience more downtime and peeling/flakiness from Level 3 Peels compared to the Level 1 to 2+ peel treatments. Please chat to your therapist or book a skin consultation for more details. For best results a course of at least 3 treatments is recommended.
COSMEDIX Elite D-Tox Peel (45min) $170
This peel treatment is suitable for breakout prone skin, enlarged pores and uneven skin tones and texture. A blend of chirally-correct acids work together to help eliminate impurities and improve the look of blemished-prone skin.

This peel produces powerful results that may cause mild to moderate flaking and downtime.
COSMEDIX Timeless Peel (45min) $170
Cosmedix Timeless Peel helps encourage cell turnover to reduce signs of aging and hyperpigmentation. Rejuvenate the look of aging and sun-damaged skin, and reduce the appearance of fine lines and wrinkles with this Lactic Acid and Retinol combined peel.

This peel produces powerful results that may cause mild to moderate flaking and downtime.
COSMEDIX Deep Sea Peel (45min) $225

A non-acid peel, highly stimulating peel that utilises manual exfoliation to help resurface and rejuvenate the skin, lifting away to diminish the look of uneven skin tone and texture. This peel is not recommended for sensitive skin.

This peel produces powerful results that may cause mild to moderate flaking and downtime.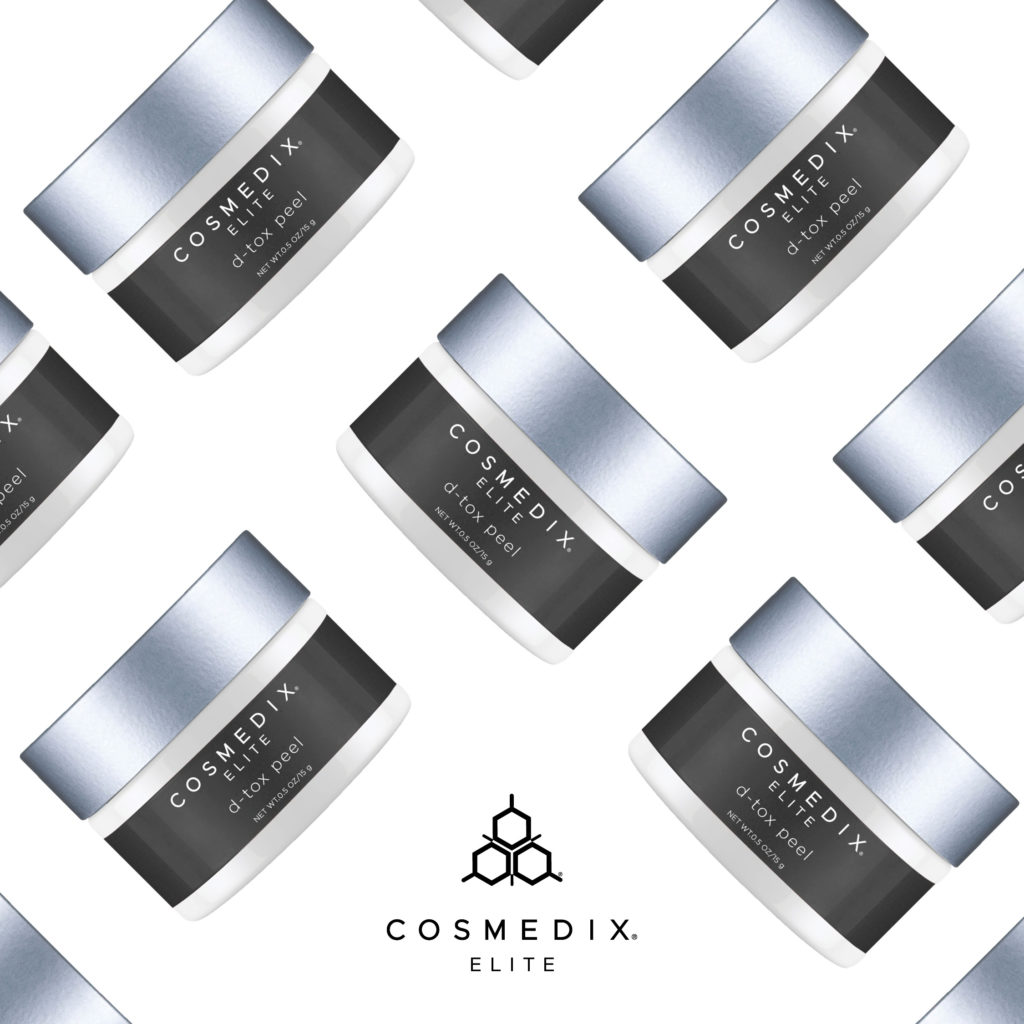 Professional Peels, also known as clinical skin peel treatments are designed to encourage healthy exfoliation, help repair and resurface your skin resulting in a smoother, brighter and clearer complexion. The Professional Peels provided at Stolen Moment Beauty are clinical strength, results-orientated corrective treatments that are developed and formulated with the intention your skin will get the best of each ingredient with minimal irritation. Some of our professional peel treatments are also suitable for teenage, pregnant or breastfeeding clients.
Professional Peel treatments at Stolen Moment Beauty, Success Cockburn WA